Governance.
The board receives recommendations from two committees. The Finance, Resources and Audit Committee (FRAC) has responsibility for overseeing the areas of audit; financial reporting; regulatory compliance; corporate governance, internal systems and controls (including the integrity of financial controls) and human resources, whilst the Remuneration Committee is responsible for remuneration matters. We produce an annual report with supporting financial figures in line with our legal requirements.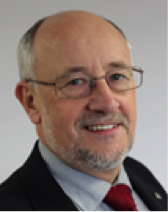 Chair of the Board: Professor Nigel Brown, OBE, FRSE, FRSB, FRSC
Emeritus Professor of Molecular Microbiology, University of Edinburgh.
Nigel Brown obtained his BSc and PhD in Biochemistry at Leeds University. His postdoctoral research was in Fred Sanger's laboratory on the sequence of phiX174 DNA (the first DNA genome to be sequenced). He was lecturer in Biochemistry then Royal Society Senior Research Fellow at Bristol University before moving to the Chair of Microbiology at Birmingham University, where he led the Schools of Biological Sciences and Chemistry. His research interests were primarily in the molecular biology of bacterial interactions with metals. As Director of Science and Technology at BBSRC from 2004 he served on a variety of RCUK and Government committees and was involved in establishing TGAC. From 2008 to 2012 he was at Edinburgh University as Head of the College of Science and Engineering and latterly as Senior Vice-Principal. He currently holds Honorary Professorships at Nottingham and Swansea universities and is Chair of the NERC Training Advisory Group. He has a strong interest in scientific career development.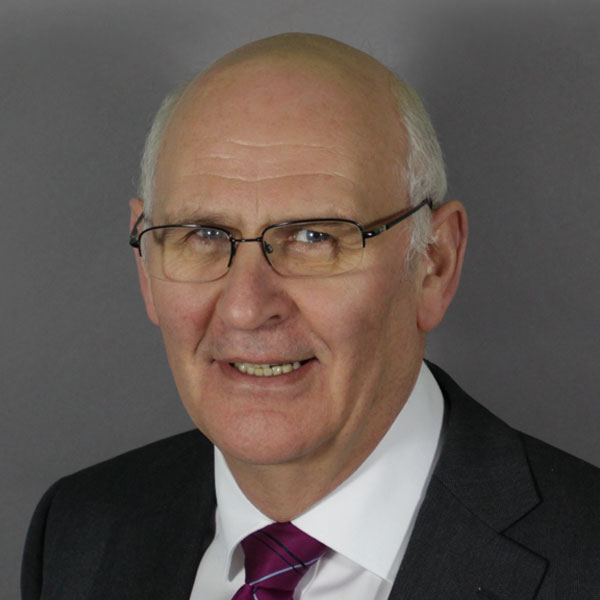 Dr Alasdair Macnab FCMA CGMA
Dr Alasdair Macnab FCMA CGMA is Executive Director of Corporate Services, Royal Botanic Garden Edinburgh. He has also set up his own consultancy business, Macnab Consulting, to support outcome costing/budgeting projects. Alasdair serves on CIMA's Council and its Technical Committee. In addition, he chairs Scottish Government's Shared Services Procurement Steering Board. Until April 2011, he served for six years on CIMA's Disciplinary Committee and was Chairman of CIMA Scotland until 2014. Recently, he served on the Audit Committee of the Royal Commission on the Ancient and Historical Monuments of Scotland, the Transition and Merger group overseeing the merger of that body and Historic Scotland. Alasdair has presented internationally and published a number of practitioner and academic articles on outcome costing/budgeting in the public sector. He is frequently asked to present to undergraduate and postgraduate classes at a number of universities in UK and abroad. He is currently advising the Government of Malaysia on the implementation of their outcome budgeting process.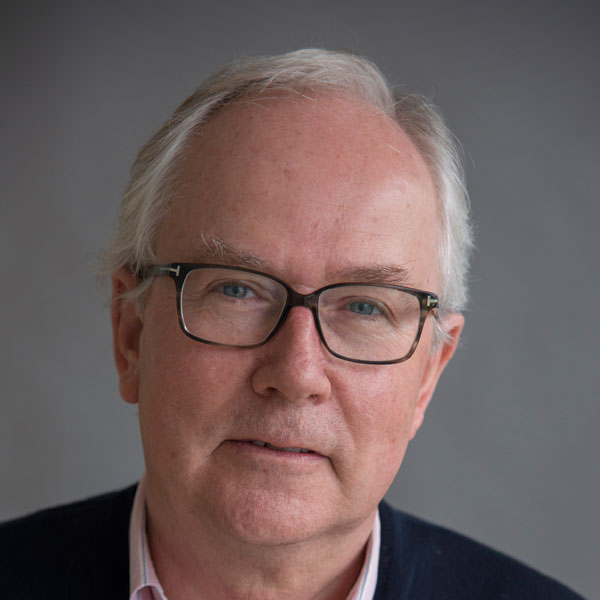 Terry Gould, M.A
A Cambridge graduate, Terry Gould qualified as a Solicitor with Freshfields in the City of London in 1977. Mr Gould has spent his career in practice as a corporate lawyer specialising in mergers and acquisitions. He was a founding partner of international law firm Eversheds LLP in 1988 before joining Mills & Reeve in 2005 where he is Head of International. Mr Gould holds a number of commercial non-executive directorships as well as being a trustee director of the Norfolk & Norwich Festival and Norwich School. Mr Gould is a member of the Remuneration Committee.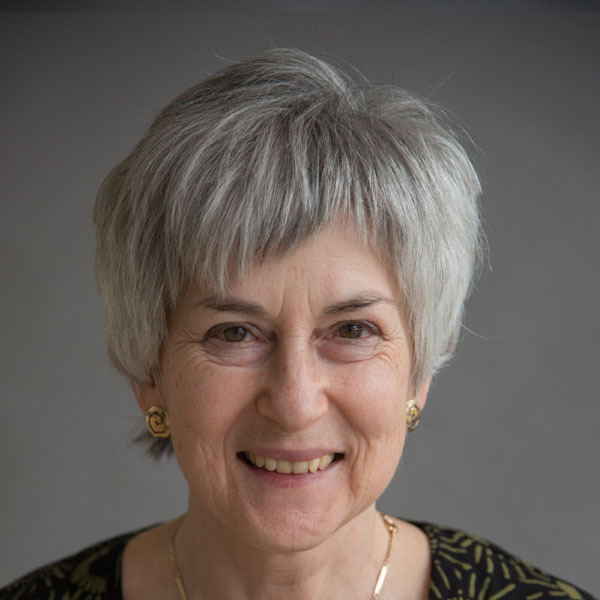 Professor Veronica van Heyningen, DPhil, FRS, FRSE, FMedSci
Veronica van Heyningen is a human geneticist, trained at the Universities of Cambridge and Oxford. She recently retired after 35 years at the MRC Human Genetics Unit in Edinburgh where, after an initial phase of gene discovery in developmental eye disease, her work focussed on mechanisms of long-range gene regulation and phenotypic variation. She continues some of this work as an Honorary Professor both at the University of Edinburgh and at University College London at the Institute of Ophthalmology. She is a Fellow of the Royal Society, the Academy of Medical Sciences and the Royal Society of Edinburgh, and an EMBO Member. She is past president of the European Society of Human Genetics and of the Genetics Society. Continuing membership of Scientific Advisory Boards at several institutes in the UK and Europe keep her informed on current research.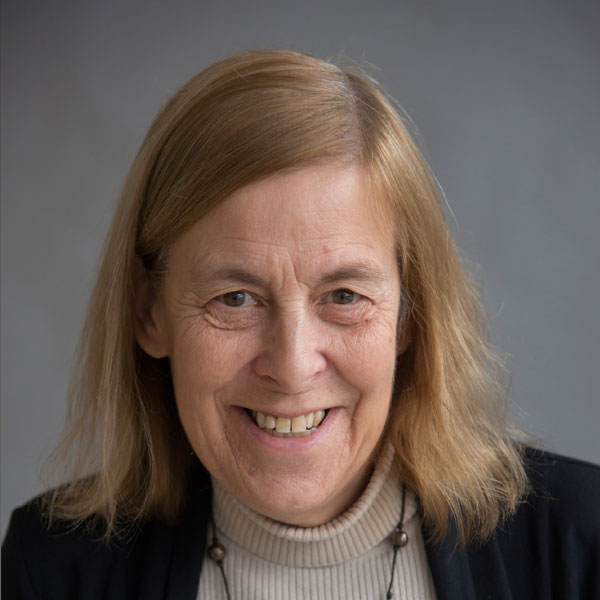 Professor Dame Janet Thornton
A world renowned scientific leader whose early career was rooted in structural biology, Professor Dame Janet Thornton is widely credited, alongside others, with the establishment of a new scientific field of Bioinformatics. She holds an undergraduate degree in physics from the University of Nottingham and a PhD from the UK National Institute for Medical Research. After postdoctoral research at Oxford University, Janet took up a joint professorship at University College London and held the prestigious Bernal Chair in the Crystallography Department at Birkbeck College. Janet was Director of EMBL's European Bioinformatics Institute in Hinxton, Cambridge from 2001 - 2015, was awarded a CBE in 2000 and a DBE for services to bioinformatics in 2012. Janet is a Fellow of the Royal Society, a Fellow of the Academy of Medical Sciences and a member of the European Molecular Biology Organisation as well as the foreign association of the US National Academy of Sciences. Since July 2015 Janet has been a research group leader at EMBL-EBI, her group's research being in the area of protein structure, function and evolution. Janet combines her research with many advisory roles, including those of Council Member of both the Royal Society and the European Research Council.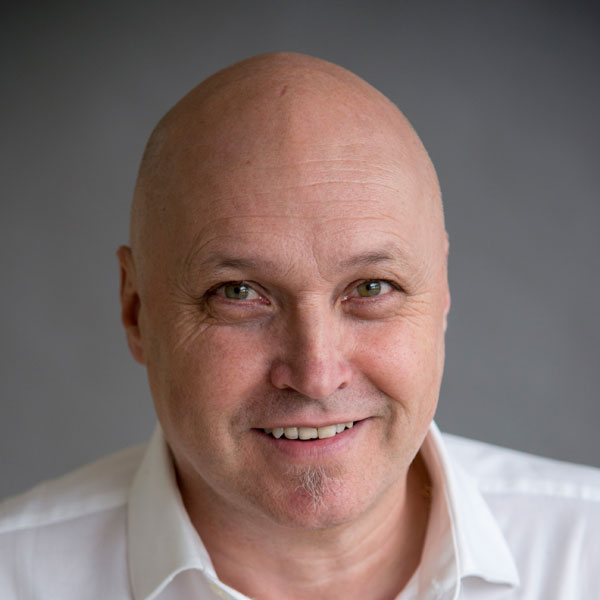 Professor Robbie Waugh, PhD, FRSB, FRSE
Robbie Waugh is a research leader in the Cell and Molecular Sciences Group at the James Hutton Institute, has a Personal Chair in Crop Genomics in the Division of Plant Sciences, University of Dundee, an Honorary Chair at the University of Glasgow and is Adjunct Professor at the Universities of Adelaide and Minneapolis. Robbie graduated from Strathclyde University and studied for a PhD at the University of Dundee. He is a Member of the Board of the ARC Centre of Excellence in Plant Cell Walls, Adelaide and the Science Impact and Advisory Boards (SIAB) of several national and international organisations. He is a Fellow of the Royal Society of Edinburgh and Royal Society of Biology. Robbie's current research focuses on developing and utilising genome scale biological and informational resources that enable genetic analysis to single gene resolution in cultivated barley.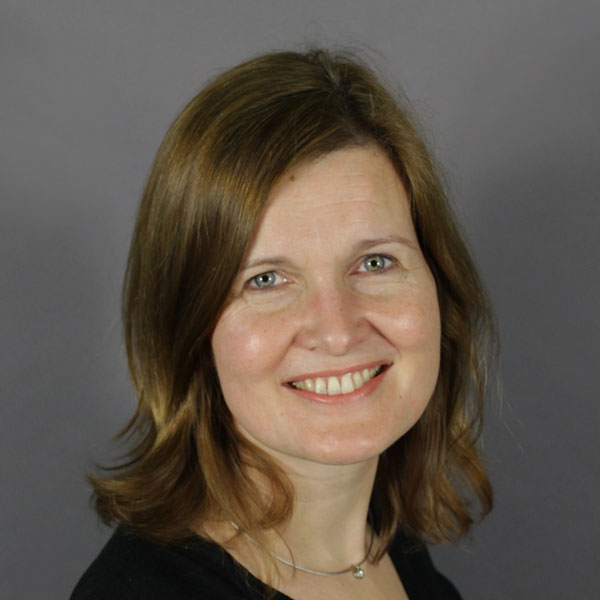 Andrea Finegan, MBA
Andrea Finegan has 25 years' experience in finance and investments covering lending, investing and advisory roles, with the last 18 years spent in investment management covering both acquistions and asset management. Ms Finegan started her career at Deutsche Bank in the project finance department in London and Frankfurt, moving on to Barclays Capital where she advised both private and public sector clients. Since then she has been working on the client side working for investment managers including Greencoat Capital, ING and Climate Change Capital. Ms Finegan holds a number of commercial non-executive directorships and is a Fellow of the Institute of Directors as well as a member of the UEA Enterprise Fund investment committee. She teaches a postgraduate module in finance at the Norwich Business School and is a member of the Finance, Resources & Audit Committee and the Remuneration Committee at the Earlham Institute.
Finance resources and audit committee are responsible for oversight of the areas of audit; financial reporting; regulatory compliance; corporate governance, internal systems and controls (including the integrity of financial controls) within EI. FRAC reports to EI's Board, making recommendations for Board consideration where necessary.
EI's Remuneration Committee is responsible for advising on the remuneration of Trustee Directors and policy on executive pay and performance packages. It reports to the Board and is composed of three Trustee Directors representing the scientific, commercial and legal expertise.
3960+ citations to EI scientific papers to date
31 active competitive grants
126 publications to date
86 employees at end of March 2016
18 visiting workers in year, 4 PhD students, 2 year in industry
78% of staff that said it was a great place to work
260 delegates trained in computational biology
1638 people reached via our public engagement programme
Over 1,000,000 people reached in our wheat data release
Annual reports and accounts.
Earham Institute is a charitable company limited by guarantee.
Charity number: 1136213, Company number: 06855533
Our charitable aim is to undertake and promote research relating to genomes and the genomic function of organisms, by carrying out the following activities:
Generate and analyse genome sequences for the full range of living organisms
Generate, record and store genome sequences, depositing in public databases
Research how genomic function and variation may be exploited for the public benefit
Develop and exploit technologies to identify and measure genomes and genomics products
Develop bioinformatics: analysing, interpreting and exploiting genomic data
Training those engaged in or associated with genomics, genome biology, bioinformatics and related subjects.
Visit our charity commission page for further information.
Earlham Institute was established by the Biotechnology and Biological Sciences Research Council (BBSRC) in partnership with the East of England Development Agency, Norfolk County Council, South Norfolk Council, Norwich City Council and the Greater Norwich Development Partnership.
We work closely with our corporate members including BBSRC, The University of East Anglia (UEA) and our chair (ex-officio role).
EI also has two patrons, the Norfolk Local Authorities, who is represented by Ms Fiona McDiarmid and Department of Business of Innovation and Skills represented by Mr Timm Houltby.
Norwich Research Park.
We are a Norwich Research Park partner. Situated on a campus that stretches across 1 kilometre, the Norwich Research Park is a world leading location for research, innovation and business, and the home of six partner organisations: Earlham Institute, John Innes Centre, The Sainsbury Laboratory, the Institute of Food Research, the Norfolk and Norwich University Hospital and the University of East Anglia.